The 2008 line up
T in the Park have confirmed yet another stellar set of line-up revelations for this year's eagerly anticipated event. T In The Park sold out in the blink of an eye this year such is it's reputation and popularity.
Festival organisers Big Day Out Ltd and founding partners Tennent's Lager are looking forward and waiting in the wings to welcome 80,000 avid music fans to this year's T - which will take place from Friday 11 to Sunday 13 July and we have to say - what a stunning line-up awaits those that got tickets this year!
T in the Park is gearing up to be the best in its 15 year history...
"T in the Park is now one of the most successful festivals in Europe and I'm sure this year's event - the 15th - will be special. It has developed into one of Scotland's most prominent cultural gatherings, and provides the perfect opportunity to nurture home-grown talent. It also offers an outstanding platform for Scots who have already found internationally acclaimed success and sought-after acts from all over the world to perform in front of a passionate, fun-loving crowd."
First Minister Alex Salmond
It's been quite a year for Cockney chanteuse, Kate Nash who, having stormed the charts last year with her debut album 'Made of Bricks', has been bestowed serious UK music industry kudos in the past month sweeping the coveted 'British Female Solo Artist' and 'Best Solo Artist' titles at the Brit and NME Awards respectively. Having played her inaugural set on the Futures Stage at last year's T in the Park, the perfect pop princess takes a hugely deserved jump up this year's bill when she appears on the Radio1/NME Stage on Saturday 12 July.
T in the Parkers need to get through the arena gates super-sharp on Friday afternoon to ensure that they don't miss the stunning guitar and vocal abilities of Brit nominee Newton Faulkner who opens Friday's Main Stage action. A further welcome addition to Friday's line-up is the delightful Scouting For Girls who hit the no.1 spot last year with their self-titled debut album. With tracks such as 'She's So Lovely' and 'Elvis Ain't Dead' under their belts this band are guaranteed to be a sing-along hit when they play Friday's Radio1/NME Stage.
Joining Saturday's Main Stage line-up will be the immensely popular and enduringly essential Sugababes, who will return to T in the Park for what will be their second festival performance. Kate Nash is joined by Brooklyn-based We Are Scientists on Saturday's Radio1/NME Stage who cross the pond to make their second T in the Park appearance, having rounded off 2007 touring with fellow T in the Park artists the Kaiser Chiefs. Also on Saturday music fans can catch David Jordan who will play in King Tut's Tent. He's already been described by the nation's media as 'taking pop in an exciting new direction' and with tracks such as 'When the Sun Goes Down' it's easy to see why he's been asked to join Rihanna on her tour.
Sunday's bill is shaping up to be just as exciting as American punk pranksters Bowling For Soup open the Main Stage. Joined by the recently-reformed indie-influencers Shed Seven, Bowling For Soup will stop off at T for their debut appearance as part of their worldwide 'Get Happy' touring extravaganza. The Zutons will be gracing the Radio 1/NME stage on Sunday for their third T in the Park installment of playful indie-rock, alongside regular chart favourites and odd-pop trio The Hoosiers. Rounding up today's announcements for Sunday's Radio1/NME Stage are up-and-coming sensations One Night Only, a feverish five-piece band hailing from Helmsley, North Yorkshire who are tipped for huge things in 2008.
T in the Park goes from strength to strength and having firmly cemented it's place among the few really top notch UK festivals it looks set to emerge from 2008 as one of those 'you must go to this festival at least once before you die' experiences not to be missed. An award winning festival that will not disappoint.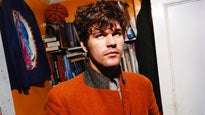 Soulful South London singer songwriter Jack Penate will bring his unique ska-fuelled songs and eccentric dancing to this year's T in the Park, playing Saturday's King Tut's Stage in what is set to be one of the festival's more lively performances. The 23 year old, who is of Spanish descent has been likened to a male Lily Allen due to his upbeat style, quirky pop sound and London roots and have earned him a strong following of fans, including a support gig for Amy Winehouse. Jack's debut album 'Matinee', released in Oct 2007 reached no.7 in the UK album charts and both of his first two singles have been crowned 'Single of the Week' on Radio1 DJ Zane Lowe's show. Currently on tour across the UK, this man of the moment is one to watch.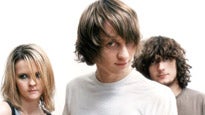 Since their last appearance at T in the Park in 2005, The Subways have enjoyed increasing popularity and are widely regarded as one of the current crop of cutting-edge bands in the British music scene. The 3-piece indie-garage rockers are among a minority of bands who have not only cracked the UK charts but have also found success in the US, their debut album 'Young For Eternity' was released in the UK in 2005 and the US in 2006 both to critical acclaim. With their new album 'All or Nothing' set for release in June 2008, the band's appearance at this year's T in the Park is set to be filled with fresh tunes for fans.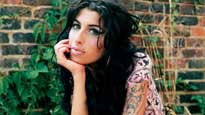 One of the most striking female figures to emerge from the UK music scene in recent years, Amy Winehouse will make her debut and much anticipated appearance at this year's T in the Park. Since taking the world by storm with her platinum-selling breakthrough album 'Frank' in 2003, the controversially charming singer-songwriter has received incomparable attention from fans and media alike, earning her the title of 'Best British Female Artist' at the 2007 Brit Awards. Her second and no.1 album 'Back to Black' saw the bluesy beehived-babe win a staggering five Grammy Awards in 2008 and spawned the hit singles 'Rehab' and 'Valerie'. Winehouse recently performed 'Valerie', along with delivering an emotionally drenched version of 'Love is a Losing Game' at February's Brit Awards, sharing the stage with track producer Mark Ronson
Following the success of her second solo album 'Batbox' released in February 2008, techno vixen Miss Kittin will return to T in the Park to play Saturday's Slam Tent, for what will be her third festival appearance. Firmly established as one of the most inspiring DJ, vocalist and song-writing talents to emerge from within the electronic music scene, Miss Kittin has steadily made a name for herself in the dance music industry since her initial 2001 contribution 'First Album', a collaboration with long-standing production partner The Hacker. The French turntable temptress has earned an adoring fanbase of ravers around the globe and has received widespread recognition for her uncanny and intuitive sense of record selection, always taking risks rather than playing safe.
One artist who certainly knows how to put on a party is electro and leftfield-lover Rob da Bank who will be returning to T in the Park this year, making his second Slam Tent appearance. Best known for his brand 'Sunday Best' which incorporates his BBC Radio 1 Show, a record label, a club night, along with his off-shoot boutique festival 'Bestival', Rob da Bank has enormous experience entertaining a crowd. His unique blend of quirky chill-out tunes played on his 'Sunday Best' Radio 1 show, helped launch 'bar culture' across the UK, while his mix album for Fabric Nightclub's series of mix compilations entitled 'Fabric 24', proved that Rob is just as comfortable genre-crossing into the realms of progressive and minimal techno. Dance addicts can expect an electric, eclectic set from this dedicated British DJ when he plays the Slam Tent on Sunday.
Master of minimal techno, Ritchie Hawtin's career has been as consistently brilliant as his series of T in the Park performances, dating back to 1998 when he played Saturday's legendary Slam Tent. Hawtin a mythical great of his industry, who boasts the motto "minimise to maximise" radically influenced Detroit techno in the early 90's and mid 2000's and introduced a new haunting minimalistic sound to the scene that is still currently celebrated in clubs around the globe. Since beginning his DJ career in 1987, Hawtin has released a series of successful mix albums and was even scouted to create a composition for the 2006 Winter Olympics ceremony as a result of his inspiring intelligence towards music. Catch what is sure to be an unmissable set when Hawtin returns to headline Sunday's Slam Tent for what will be his sixth T in the Park appearance.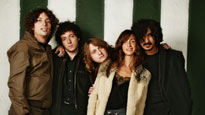 Quirky rock avengers The Zutons will be returning to play T in the Park 2008, making it their third appearance at the festival. Since arriving on the UK music scene in 2004 with the release of their album 'Who Killed The Zutons?' which reached no.15 in the UK album charts in 2004 and then no.9 when re-released in 2005, the Liverpool 5-piece have enjoyed a continual rise in popularity. The self-described "rootsy, stompy blues band" have a playful, energetic style which is perhaps most astutely epitomised by their chart-topping 2006 single 'Valerie', which made it to no.2 in the UK Charts. About to release their third album this spring, The Zutons should be set to deliver plenty of fresh material when they take to Sunday's Radio1/NME Stage.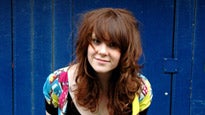 Quirky queen of pop Kate Nash has continued to carve a career as one of the UK's most distinct female singer songwriters since treating fans to her melodic matter-of-fact musical style at her debut T in the Park performance at last year's festival. At just 20 years old Kate's songs offer a fresh, yet down to earth perspective on life with tracks like her no.2 smash hit 'Foundations', sang in her characteristic cockney-drawl, highlighting Kate's more realistic approach to writing music. Following her recent award success, picking up 'Best Female' at this year's Brits and NME Awards largely due to her triumphant platinum selling UK no.1 album 'Made of Bricks', Kate's return to this year's festival is sure to be warmly welcomed.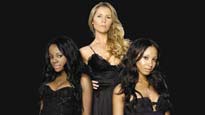 Current reigning urban-pop glamour girls Sugababes will be bringing their immense talents back to T in the Park 2008 for what will be one of this year's most exciting festival performances. The stunning trio, who will be making their second Balado appearance, are widely regarded as one of the most successful all-female acts of the 21st Century in the UK and have secured more top ten hits that the Spice Girls, All Saints and Bananarama. Their most recent no.1 hit 'About You Now' is the band's 6th no.1 single and helped Sugababes become the first girl band ever to top the UK Singles Chart on downloads alone. Having survived two line-up changes, Sugababes have shown the strength to stay on top and continue in their commitment to delivering essential, cutting-edge, imaginative pop music for fans around the world.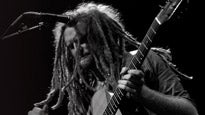 Fresh to the indie-rock scene, Surrey born Newton Faulkner (full name Sam Newton Battenberg Faulkner) will make his T in the Park debut in July 2008. After graduating at the age of 17 from the Academy of Contemporary Music in Guildford he went on to play bass guitar for a Green Day cover band before starting up funk-rock band, Half A Guy where he wrote music, sang and played guitar to uplifting tunes. Since going solo, Newton has risen to fame with his mellow, laid-back style which is both heartfelt and soulful. Citing his influences as, among others Michael Benn and Jack Johnson, Newton's first solo gig in London led onto a publishing deal for his own songs. His debut album released at around the same time T in the Park swung around in 2007 is titled Hand Built by Robots and entered the charts at number three before climbing to the top spot, securing himself a no.1 platinum debut album. T in the Park is delighted to welcome Newton to this years' bill for his inaugural Balado appearance.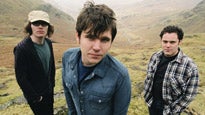 Formed by lead singer Roy Stride in 2005, Scouting For Girls are named after a scouting book published in the early 20th century. In the year since being signed to Epic Records the band have achieved a string of hit singles and a UK no.1 album; the self titled 'Scouting For Girls'. The album reached platinum status in early 2008 and includes tracks that everyone from your sister to your gran can be heard humming along to. From the debut 'It's Not About You' to the pop delights of 'She's So Lovely' and 'Elvis Ain't Dead', the band have fun lyrics with catchy riffs that you just can't resist. In 2007 the band were nominated as best festival newcomers at the UK Festival Awards and 2008 looks good for the band as they bring their fun filled set to Balado.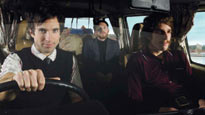 Since bounding on the UK music scene in 2007, self-proclaimed odd-pop boy band The Hoosiers have been hard to ignore. Bursting with new ideas and energy, not to mention eccentric dress sense where band members encourage fans to come along to their gigs dressed up as anyone but themselves, The Hoosiers invite you to join in their world of humour and prefer to sing anything than just 'another love song'. Their debut track 'Worried About Ray' released in July 2007 reached no.5 in the UK Singles Chart and narrowly missed out on 'Best Single of the Year' at the Brit Awards - you can catch this promising indie three-piece as they make their debut at this year's T in the Park.
Bringing a healthy serving of new music to this year's festival, indie-rock youths One Night Only will be making their debut performance at T in the Park 2008. All under the age of 20 years old, this 5-piece boy band from a sleepy village of North Yorkshire have achieved big things since arriving on the UK music scene in late 2007. The band's debut album 'Started A Fire', released in Jan 2008 was an instant hit with fans and reached no.10 in the Album Charts, while the album's second single 'Just For Tonight' was not only used in the opening credits of E4 show 'Nearly Famous' but also featured in Beyonce's latest movie 'Dreamgirls'. One Night Only will take time out from their busy 2008 tour schedule, that includes performing on MTV's Spanking New Music Tour, to treat Balado revelers to a performances which is set to be one of this year's 'ones to watch'.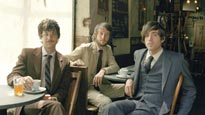 Following their electric performance at 2006's festival, Brooklyn-based indie rock trio We Are Scientists will be making a return to T in the Park, bringing their playful punky rhythms to Balado for a second year where they will play Saturday's Radio1/NME Stage. After the release of their debut album 'With Love And Squalor' We Are Scientists' band members quickly won the hearts of the UK indie set, building a devoted following through their epic live performances. Touring with Arctic Monkeys and Maximo Park as part of the NME Shockwaves Tour in 2006 and with Kaiser Chiefs at the end of 2007, We Are Scientists have plenty of experience playing to a live crowd and are sure to bring another colourful performance to this year's bill.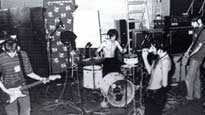 Brit-pop band Shed Seven are preparing to play at T in the Park for the third time this July after their performances at the festival back in 1999 and 2001. The band formed in 1991 in York after meeting while still in their teens. Front man Rick Witter, guitarist Paul Banks, bassist Tom Gladwin and drummer Alan Leach make up this cult britpop band. Their debut single 'Mark/Casino Girl' was released in 1994, showcasing their traditional Brit-rock style which draws influences from The Rolling Stones, The Who and The Kinks verging with the original Brit-pop of the 90s such as The Stone Roses. After splitting in 2003, they reformed just last year and toured their 2007 Greatest Hits Reunion show to a truly rapturous reception UK-wide. T in the Park will be a great chance to see these guys, rejuvenated and well and truly back, representing the real British indie/rock establishment. Prepare to belt along to chart topping singles including 'Where have you been Lately?' and 'Ocean Pie'.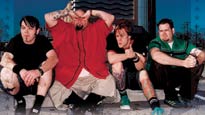 Comical punk, power-pop act Bowling For Soup will make their debut at T in the Park this year where they will play Friday's Main Stage. Formed in Texas, Bowling For Soup have sold over a million albums since setting out in 1994 and have secured a string of hit singles including classics such as 'Girl All The Bad Guys Want', for which they received a Grammy nomination. As Bowling For Soup's live shows are famed for their spontaneity, they have never had a set list and play what they feel to be right, on the night - Balado revellers should expect the unexpected!
London-based singer-songwriter David Jordan's punchy blend of soulful rock has been compared to that of Prince and Michael Jackson's and has won him a fast following of fans across the UK. His debut album 'Set The Mood' released in Nov 2007, throws pop music in exciting new directions with tracks like his no.4 hit single 'Sun Goes Down', offering a rare blend of raucous rock combined with blissful melodies. David's reputation as an explosive live performer has also recently earned him a gig supporting R&B superstar Rihanna on her UK Tour which kicks-off later this year - warming the singer up nicely for his T in the Park debut on Saturday's King Tut's Stage.
The Hacker is set to destroy the Slam Tent crowd with his daring Detroit Techno when he makes his exciting debut festival performance at T in the Park 2008 on Sunday. The French electroclash and techno producer is sure to be a festival favourite with fans, his electro-pop collaborations with Miss Kittin and New Order-inspired productions providing the perfect dancefloor remedy for revellers. Boasting a catalogue of joint and solo productions such as his second and immensely successful solo album 'Reves Mecaniques' released in 2004, The Hacker has no shortage of tremendous techno to treat fans to when he makes his first ever visit to Balado in July.
Minimal house and techno magician Michael Mayer has been described as a key figure of Germany's electronic music scene, playing and producing genre-defining music since the release of his 2002 mix CD 'Immer'. With a record number of solo releases and remixes under his belt, many released through 'Kompakt' the label he runs with friend and fellow founding partner Wolfgang Voigt, along with commercial classics such as his mix for London's Fabric Series 'Fabric 13', Mayers balances a relentless recording and touring schedule. Taking time out from his global DJing commitments Michael Myers will make his Slam tent debut on Saturday at this year's T in the Park, giving fans the rare opportunity to hear this hero play live.
Bringing a touch of psychedelic techno to Balado this year will be Italian electronic extraordinaire Dusty Kid, who will be making his debut at T in the Park's legendary Slam Tent this summer. Showing a tremendous natural ability for playing classical music from an early age, Dusty Kid was described as an 'enfant prodige' but soon transferred his skills to electronica. Learning how to manipulate synthesizers, samplers and sequencers Dusty Kid was quick to pick up production skills and released his first single 'I Found A Reason' at the young age of 19. With important names such as Richie Hawtin, Sven Vath and Magda including his tracks in their DJ sets, this Kid is destined for big things.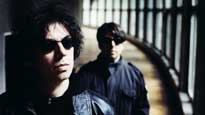 Part of the early-1980s post-punk scene, Liverpool rockers Echo & the Bunnymen first arrived in the UK Charts in 1983 with their top 10 hit 'The Gutter' and have enjoyed a cult fan following ever since. Widely regarded as the band's masterpiece album 'Ocean Rain' was released in 1984 and propelled the band to fame before they split in 1990. However, after a lengthy hiatus the band reunited in the early 2000's and are set to release a highly anticipated new album later this year. Echo & the Bunnymen will make a welcome return to this year's T in the Park for what will be their third festival appearance.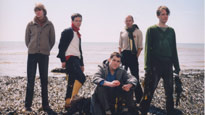 Four-piece indie-rock band British Sea Power have mastered the art of a live show down to a T, their elaborate performances often featuring stages decorated with foliage and plastic birds have earned them a cult following across the UK and the US. In 2007 the band who are often likened to The Pixies toured East Coast America to promote their five track EP 'Kronkenhaus', before choosing a number of obscure locations as venues for their UK tour such as a seaside cafe in East Sussex and a ferry across the River Mersey in Liverpool. If British Sea Power's performance at T in the Park 2004 is anything to go by, their return to this year's festival is certainly sure to be entertaining and charming.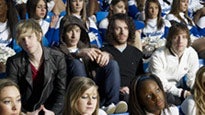 Southampton indie-pop quartet Delays will be bringing their floating harmonies and 60s-tailored melodies back to Balado this year for what will be there third T in the Park performance. About to release their third album 'Everything's The Rush' in April, the follow up to the band's 2006 top-selling album 'You See Colours', Delays have been busy in the studio creating more of their saccharine tinged rock that has been likened to that of The Hollies and The La's. 'Everything's The Rush' has been preceded by an EP 'Love Made Visible', released in November 2007 and if it is anything to go by, fans can expect more tasty tunes to come from Delays.
dEUS' first visit to T in the Park back in 1999 saw them dazzle the Balado crowd with a kaleidoscope of musical styles when they stormed the Radio 1 Evening Session Stage with their unique blend of alternative indie rock. Formed in Belgium in 1992, dEUS are composed of five talented musicians who have released a string of albums which have achieved great success around the globe, their 1999 album 'The Ideal Crash' receiving great praise from artists REM and Radiohead. Led by lead vocalist Tom Barman, dEUS are currently touring Europe to promote their latest album 'Vantage Point' which is set for release in April.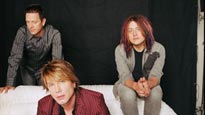 Following a phenomenal performance at last year's T in the Park, Buffalo-bred Goo Goo Dolls will return to Balado this July to play for the second year running. Formed in 1986, these respectable rockers have survived and thrived over the last two decades, evolving their musical style towards a more polished alternative rock sound which has earned them countless chart successes. Goo Goo Doll's also picked up a prestigious Grammy nomination for their 1998 landmark power ballad 'Iris', penned for the 'City of Angels' soundtrack, which propelled the band to stardom and earned them a place at the top of the Billboard Hot Airplay Charts for a massive eighteen weeks. Currently in the studio recording new material, T fans can expect a few new surprises from this American trio when they play this year's festival.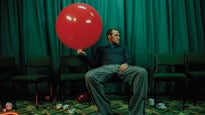 Popular jazz-pop solo artist Will Young will make his exciting debut at this year's T in the Park, taking his characteristic sound in a new direction which will see him treat the Balado crowd to a cool, new acoustic live set. This Berkshire-born boy has proven that he is far more than just a Pop Idol contestant and has scored a string of no.1 albums and singles since winning the ITV TV show in 2002. Will has also picked up a total of eight Brit Award nominations, including his most recent nomination for 'Best British Single' in 2007 for the smash hit 'All Time Love'. Other achievements under Will's belt include a live duet with soul legend James Brown and playing the closing ceremony of the 2002 Commonwealth Games – T fans can expect a an extra-special set from this performing pro.
When four well-known American musicians joined forces in 2002, Battles were born and the music world was in store for something special. Composed of ex-Helmet drummer John Stanier, ex-Don Caballero guitarist Ian Williams, ex-Lynx guitarist Dave Konopka and Tyondai Braxton (son of avant-garde jazz musician Anthony Braxton), Battles are a strident mix of post-rock, jazz, hardcore and electronics. Technical and tight, this math rock band stands on its own in the realm of contemporary music. Following a string of successful EP's, Battles released their debut album 'Mirrored' in May 2007, form which came the hit single 'Atlas', named NME 'Best Single of the Week'. You can catch Battles when they play T's Pet Sounds Arena on Sunday 13th July.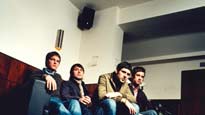 Back for their second year in a row, cheerful Brit-pop 4-piece Little Man Tate will return to Balado this year to play T in the Park 2008. Having only formed in 2005, the Sheffield indie-rockers were an instant hit with fans, their sense of humour, witty lyrics and immensely hummable tunes that reflect everyday life earning them an increasing fan-base and following through internet forums and message boards. The boys have also enjoyed ample chart success with their debut album 'About What You Know' released in 2007 reaching no.27 in the UK Album Charts, along with their popular hit 'Sexy In Latin' reaching no.20 in the UK Singles Chart.